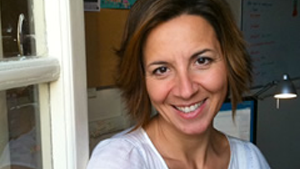 Evi Pappa (Athens, 1973) got her PhD in economics in 2001 at Universitat Pompeu Fabra (UPF). Currently she is an economics professor in the European University Institute (EUI) of Florence.
Her research is based on open economy macroeconomics, monetary economics and fiscal policy. She also combines his academic position at EUI with a research affiliate position in the CEPR (London) and a research associate position in ADEMU.
Before moving to the EUI she also got academic positions in important institutions like Universidad Autónoma de Barcelona, Barcelona GSE, Bocconi University and University of Bern.
Webpage:  https://me.eui.eu/evi-pappa/